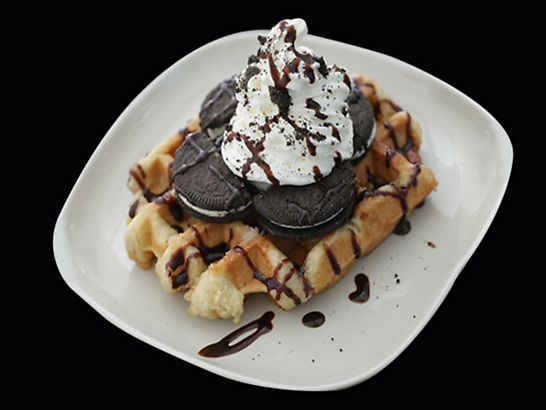 Authentic Belgian Waffles in UAE
Our Waffles are the Authentic Belgian waffles which comes as frozen Dough and Baked waffles.
Baked waffles are very easy to serve. Just thaw, reheat and serve. Ideal for hotels breakfast buffet, alacarte or coffee breaks, catering services, events, festivals and supplies to ship chandlers, etc.
If you own a coffee shop and you don't have enough space for a baking facility or you don't have enough staff for baking fresh waffles then this is the product you can add to your menu.
Our ready baked waffles are crispy on the outside and soft inside and it can be served with toppings such as chocolate sauce, nutella, maple syrup, ice cream, whipping cream and fruits for variety.
Our Ready baked waffles are favorite for kids and used in birthday parties and festival sites, etc. Waffle dough balls is to provide fresh and hot Belgian liege waffles for instant enjoyment.
The product is delicious and easy to use. Ideal for five star Hotels Breakfast buffet, live waffle station on poolside, water parks, beach sides, other small businesses, restaurants, coffee shops catering services and ship chandlers.